Meet Emilina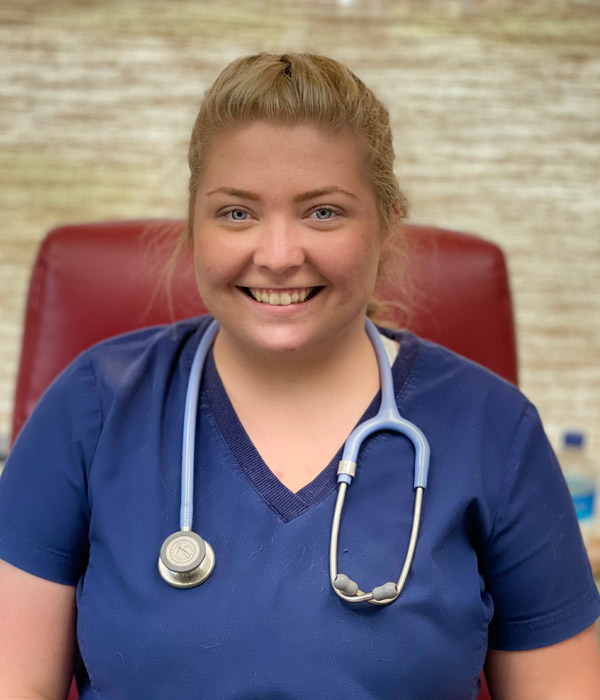 Emilina, RVT
Emilina always wanted a career that would allow her to combine her passion for caring for animals with her interest in science and medicine.
When Emilina was in college, that dream started to materialize during her first professional experience with animals during her high school co-op at an exotic wildlife sanctuary, where she learned how to take care of various animal species.
Her love for animals led her to the veterinary field, where In 2021, she graduated from Northern College's Veterinary Technician program with honours.
During her time there, Emilina was very involved in the College community serving on the College Council, as President of the Northern College Student Association, advising on the Strategic Planning Council and as a tutor.
In July 2021, Emilina received her registration through the Ontario Association of Veterinary Technicians and began her career as an RVT.
Emilina's favourite part about the job is being able to make a difference in individual animals' lives and the lives of their families. She also enjoys sharing her knowledge and educating our beloved clients about pet care.
Emilina treats each patient as if they were her own and cherish the bond she has created with them.
She also has an adorable bunch of furry pals!

The first one is Nitro, a labrador retriever mix. He is 90lbs of a pure goofball whose favourite hobby is running and sliding through the mud at the farm, and his least favourite thing is getting a bath after visiting the farm.
Next comes Mike, a blue-eyed cat Emilina adopted in her first year of college; Mike is a mama's boy and a bit of a chicken around anyone else.
Next is Bruce, who came to our clinic through a local rescue; she was found as a kitten with a broken femur and pelvis. Emilina help Bruce through her recovery process and after watching Bruce and Nitro develop a strong bond, Emilina could not say goodbye and decided to adopt her.
Last came Cash, the loudest purr machine we have ever heard! He loves attention and will purr the second he makes eye contact with you from across the room.
Outside of work, you may find her exploring! She loves checking out walking and hiking trails in the area.