Meet Candace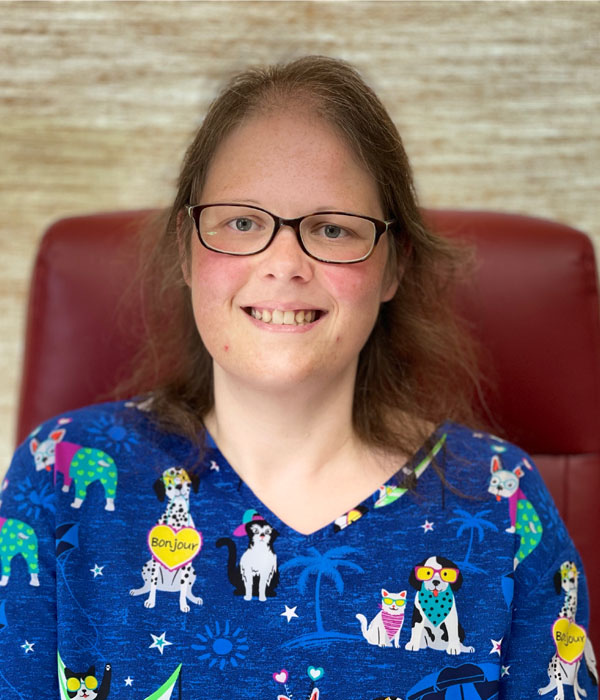 Candace, Vet Technician
Candace came to Northern Ontario to attend College to pursue her dream of working in the veterinary field.
Upon completing the Veterinary Assistant Program in 2003 and then the Veterinary Technician Program in 2004, Candace joined us in the spring of 2006; a happy spring for us!
While working with us, Candace pursued further advancement in the veterinary field by attending Northern College's Veterinary Technologist; Wildlife Rehabilitation Program in 2006.
Over the years, she has gained experience helping and raising various animals, from small exotic animals such as amphibians to larger farm animals such as horses.
When not at work, she is raising and breeding Akitas with her husband and looking after other pets such as birds, reptiles and cats. Also, when not with her family, friends or beloved animals, Candace likes to spend her free time dabbling in various art mediums and gaming.