Meet Maddie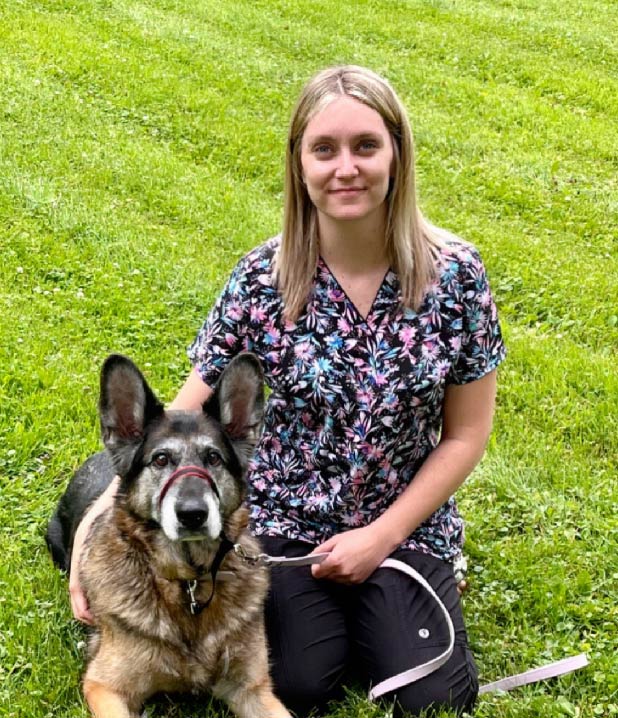 Maddie, RVT
Maddie is a part-time RVT with us as she is a teaching assistant and kennel supervisor at Northern College in the Veterinary Sciences program. She attended Northern College in the Veterinary Technician program as well as the Companion Animal Rehabilitation certification program. Maddie loves seeing pets and their owners through an entire appointment as it is gratifying to help animals get the care they need from start to finish. This continuity of care allows her to apply skills including x-ray, ultrasound, laboratory techniques and pharmaceutical preparation.
Maddie is a proud mom to her German Shepherd Maeve, cat Ella and her rabbit Charlie. If time permits, Maddie enjoys spending time outdoors with friends and family.
In one word, Maddie can be described as "energetic".